3rd generation at the head of the family group
Third generation in the family business, Antoine THEBAULT takes up Presidency of THEBAULT Group
After getting to know the ropes of various roles within the company, Antoine THEBAULT officially takes over the presidency of the THEBAULT Group. Now aged 42, Antoine THEBAULT qualified at the Paris school of advanced engineers and construction, ESTIC, then undertook various management roles with international construction and public building companies.
He joined the family business in 2016, at the time directed by his father, Jean-Charles THEBAULT and his two uncles Benoit and Henri-Jean THEBAULT.

En 2016, Antoine THEBAULT, marié et père de 5 enfants, rejoint le groupe familial alors dirigé par son propre père Jean-Charles THEBAULT et ses deux oncles Benoit et Henri-Jean THEBAULT. Although plywood is in his family's DNA, he deepened his technical knowledge for two years before taking over the management of the Maritime Pine plywood manufacturing site in Solférino (40), supervising the deployment of the Bois Déroulés de Champagne unit in Marigny-le-Châtel (10), and then joining the group's operational management in 2020 in Magné (79).
General transition and transmission
When a business reaches the stage of handing over an industrial company comprised of 380 employees to a third generation founder-family member, it means a lot to a firm like THEBAULT Group. The company was necessarily restructured as new recruits bring new skills, and to that effect Jean-Charles and Benoit THEBAULT are ensuring a seamless transition by offering advisory support in a consultancy role.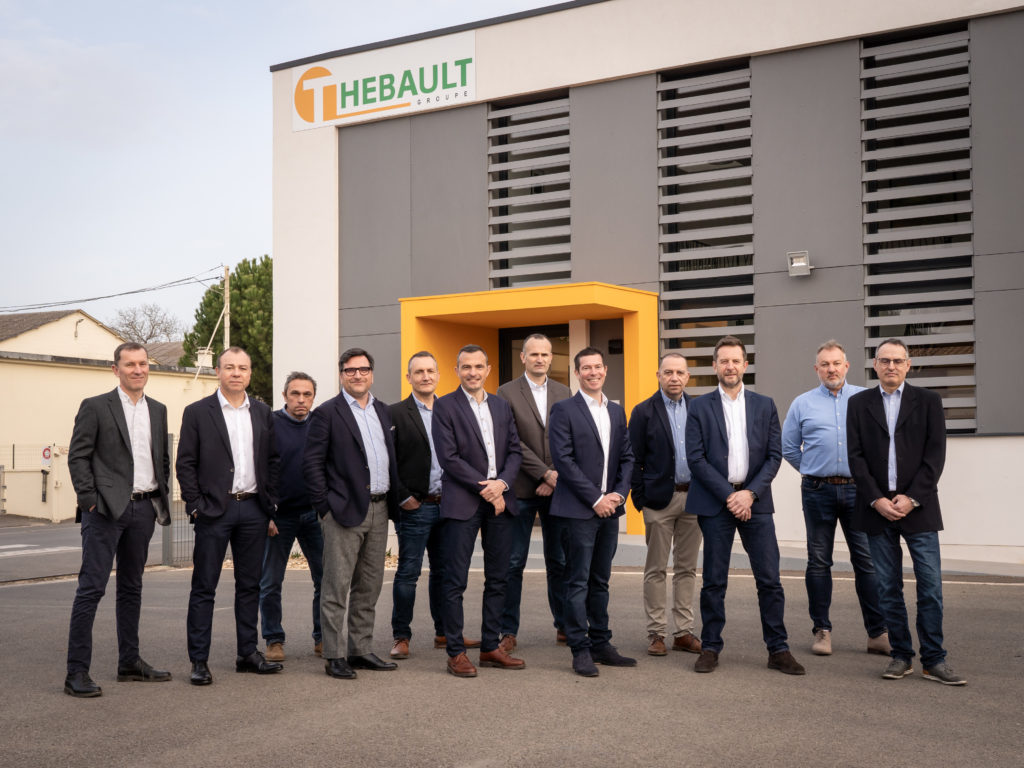 The Management Committee set up to govern the THEBAULT Group relies on the skills of its executives and the wisdom of the family experience.
The futur is now
"I wish to build on our experience and our organisation, while keeping in mind the values and strengths which have allowed the group to flourish in a competitive climate over decades. Our priority was the success of this transmission-transitional period, before addressing any other development projects", said Antoine THEBAULT as new head, now the only representative of the 100% family owned shareholders. ''Today we are ready to explore the future with forthcoming investments in order to meet the demands of our clients and different markets. Our objective is to continue to increase our production capacity and to reach, in the next few years, the threshold of 200,000 m3 of products per year." 
Share on social networks :