Meeting of attic rooms in a Parisian renovation (Mangin – 75)
The architectural firm LAGOM ARCHITECTES was consulted on a project to reunite three attic service rooms located in a Parisian building on Boulevard Mangin in the 16th arrondissement.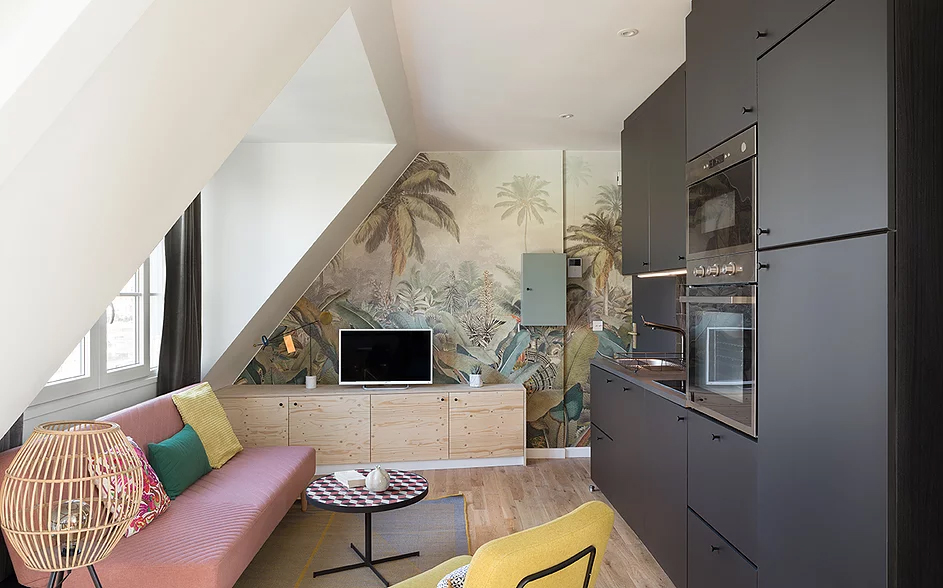 The aim was to breathe new life into these dilapidated, almost forgotten rooms and unused spaces to transform them into a modern, functional and warm apartment.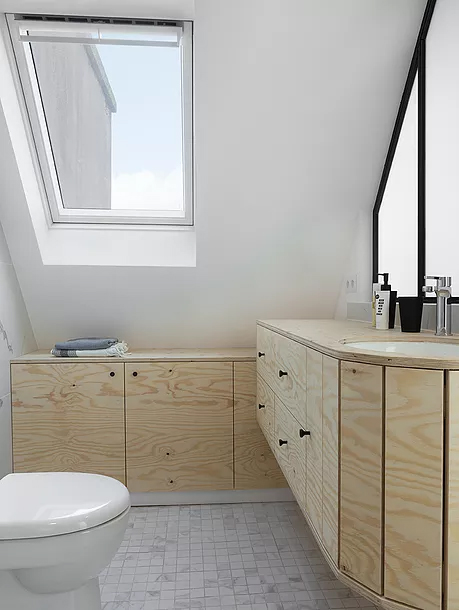 Chosen for its versatility, the TeboPin has been used in both bathroom and living room furnishings.
Go further
Project owner : Privé
Project management and design : agence Lagom Architectes
Budget : 70 K€
Location: Paris
Photo credits : Maude Artarit
Share on social networks :