20.01.2022
Public places
Maritime Pine
1st national wood construction prize – Bazaar St So, Lille – France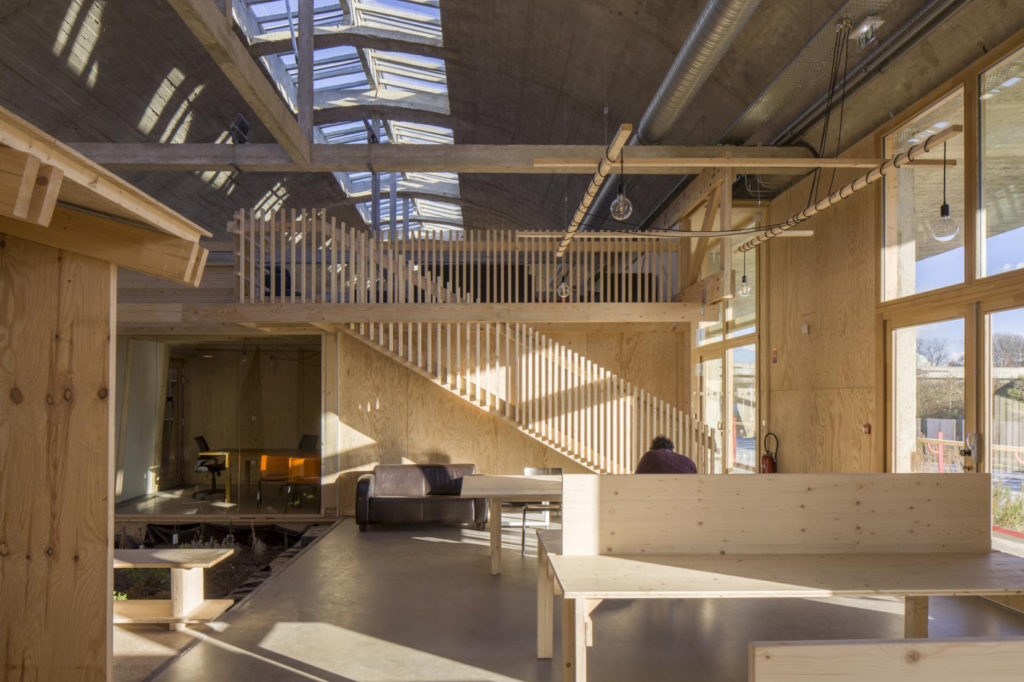 From being a regional winner, the project to renovate a station hall into a place dedicated to the creative economy by urban architects Béal & Blanckaert has been promoted to the national winner of the National Wood Construction Prize, interior design category.
The Bazaar ST So is a place to live, create and work, based around a shared workshop, spaces open to the public with an exhibition and event space, a large public coworking hall, and work spaces including meeting rooms, offices and open spaces.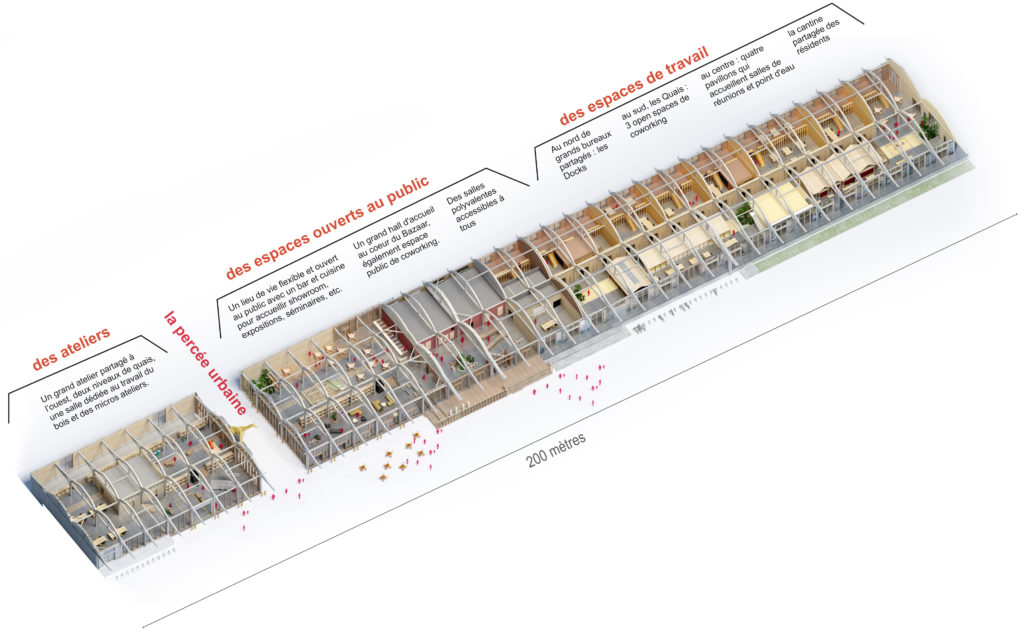 In their project, the architects, winners of the National Wood Construction Award, wanted to achieve a metamorphosis with the question "how to reveal the beauty of the existing building" as a guiding principle. Their aim was to preserve the industrial spirit of the building, to preserve the perspectives in the length and the crossing spaces, but also through the choice of raw and contrasting materials, and the strong presence of wood.
Wood, in various forms, was chosen as the sole material for the interior fittings. TeboPin plywood, 100% maritime pine with a wood grain design, can be seen as partition walls, wall or ceiling cladding, flooring or furniture. A variety of uses dictated by the technical and aesthetic qualities of the panel.
Go further
Project owner: SMart, initiativesETcité
Architect : Béal & Blanckaert
Manufacturerrs: Edwood construction Bois ; Billiet Menuiserie
Area: 5000 m²
Budget: 8,5 M€ HT
Product: TeboPin Élite 12 mm
Share on social networks :