31.05.2021
Public places
Maritime Pine
TeboPin Flam, fire-retardant maritime pine plywood as wall covering
TeboPin Flam, a 100% maritime pine fireproof plywood, has been chosen as the wall covering for the multi-purpose hall in Le Paillet (33), which was built as part of a proactive environmental approach supported by the Conseil Régional Nouvelle-Aquitaine through the HOBO architecture agency.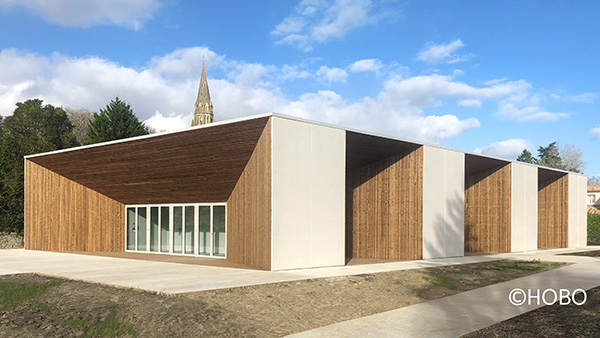 The project, which has already won the "Buildings of the Future" programme of the Nouvelle-Aquitaine region, which distinguishes buildings that minimise their impact on the environment, is competing in the "Green Solutions Awards" organised by the Construction21.org platform, an international social network for the construction industry that aims to accelerate the ecological transition of the construction sector.
Presented by the Bordeaux architecture and urban planning agencies HOBO, project manager, and IG Concept, project architect, this project reflects a request from the commune of Paillet, the project owner, which wanted an exemplary approach to sustainable development issues. It is a "bioclimatic design with carbon energy counting, focused on summer comfort, passive principles favouring natural energy and the use of biosourced materials". The approach has enabled a "carbon reduction of 47% of CO2 over a 50-year life cycle, i.e. approximately 500 tonnes of CO2 saved", according to the HOBO agency.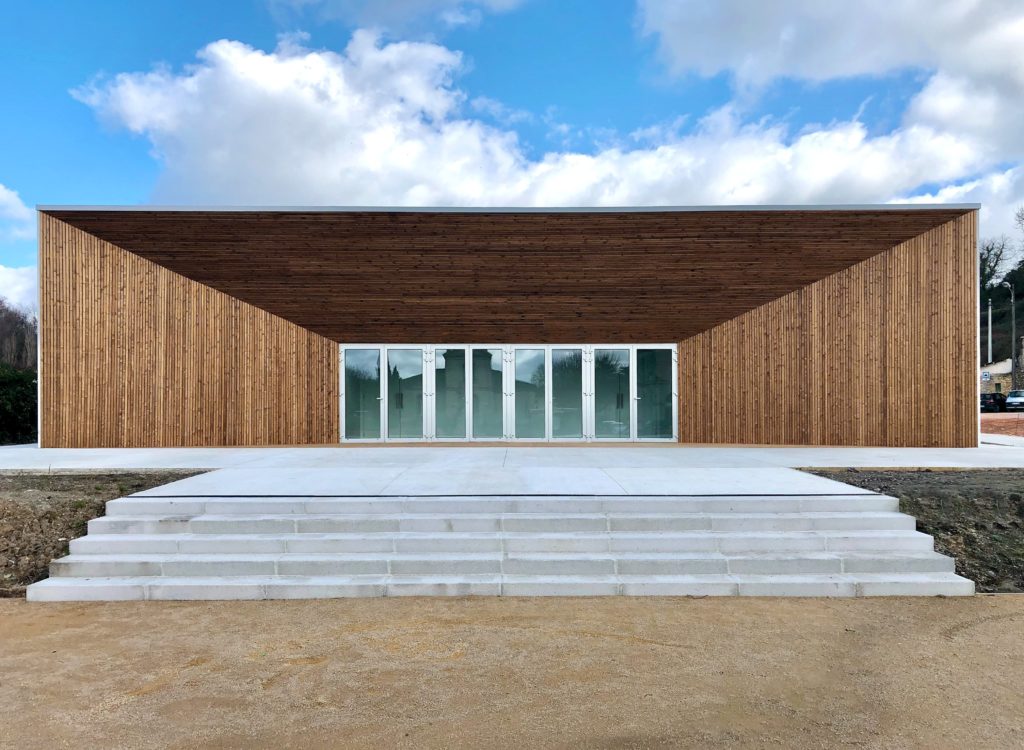 Among the bio-sourced and technical materials, 350 m² of TeboPin Flam plywood, a 100% fireproof maritime pine plywood manufactured less than 100 kms away by the THEBAULT Group, were chosen to cover the interior walls of the 350 m² hall.
Go further
Project owner: Paillet (33)
Project management: HOBO
Architect: IG Concept
Design office: Atelier & Co de Pessac (33)
Product: TeboPin flam plywood
Share on social networks :