TeboPin plywood in elevation work
Wooden plywood is the ideal solution in the extension or raising of houses or buildings. The arguments in its favour are multiple and recognized: lightness of the solution, flexibility and rapidity of implementation, cleanliness of a building site in dry sector only, aestheticism and modernity of the projects.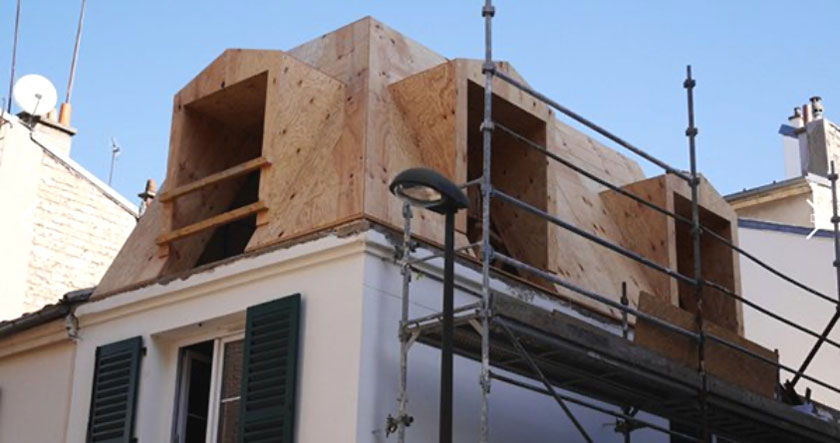 BAM SYSTEM
The BAM construction system, for Modular Autonomous Buildings, has the peculiarity of being able to adapt to all architectural forms.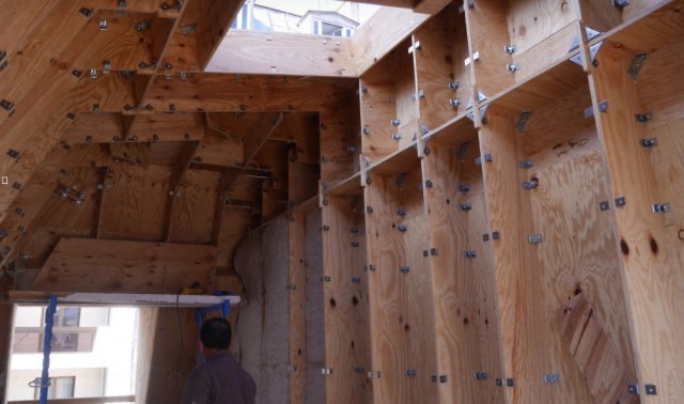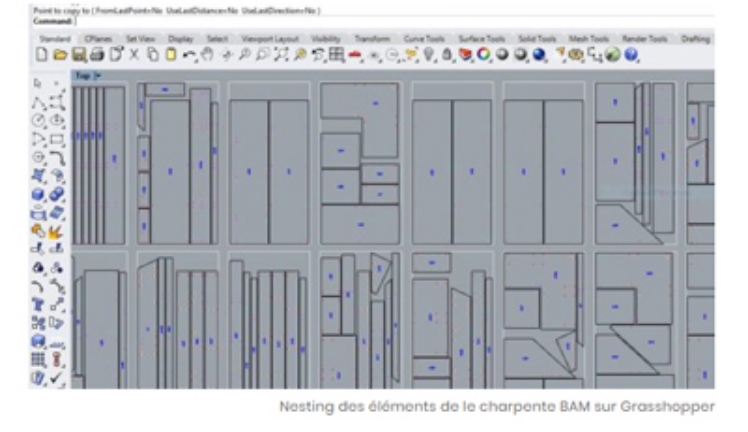 Project owner : Privé
Architect : Laurent Piron – Biotopes
Photo credit: Laurent Piron
Plywood used : TeboPin III, 18 mm
Developed by architect Laurent PIRON of the Biotopes agency, this structural construction system, made of TeboPin plywood digitally cut in the factory, was initially developed to build high energy performance houses at reduced cost. It proves to be ultra-efficient in the realization of elevations or extensions in urban areas.
Following the geometrical survey of the premises using a laser scanner, the existing building is modelled in 3D before being able to break down the extension project into BAM modules. The digital cutting of the elements is carried out in the factory. The positioning of the parts in the plywood panel is optimized by nesting in order to limit wood scraps. The elements are then palletized for transport and installation on site.
While the THEBAULT Group is a historical partner of the concept, Laurent Piron selected TeboPin plywood for its intrinsic qualities. "The mechanical characteristics of plywood are very well known and all our structures are dimensioned by calculation. BAM is particularly suitable for the construction of walls and roofs. The rigidity of plywood often makes it possible to avoid the cumbersome parts of traditional structures such as braces" says Laurent PIRON.
Share on social networks :